Ajith in two roles; Released 'Vishwamam' first look!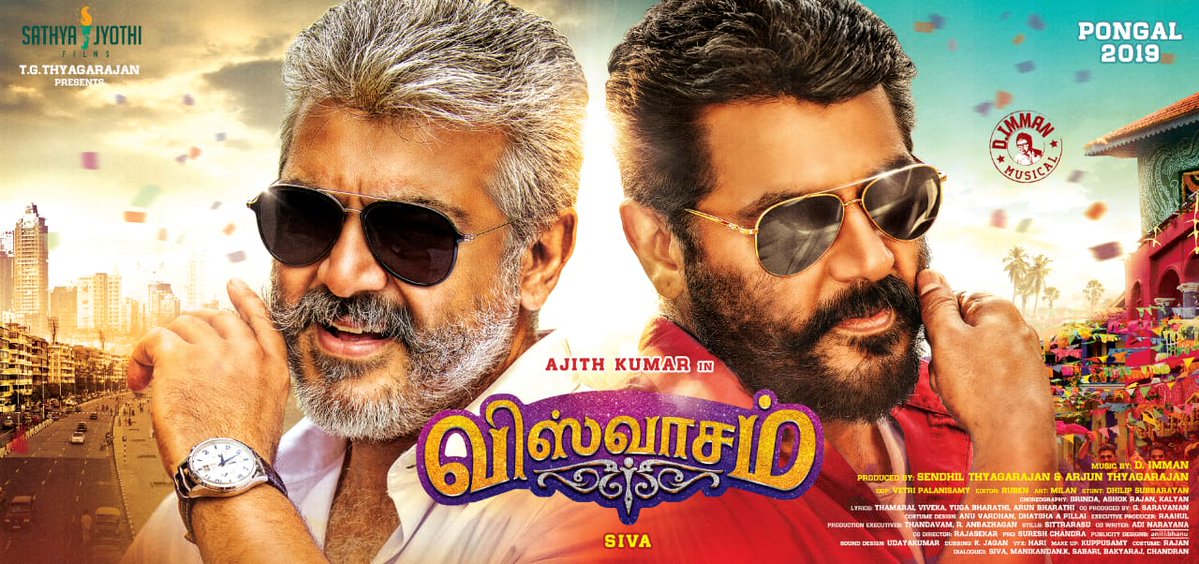 Ajith - Siva is making a comeback film 'Vishwamam'.
This is the fourth film in which Ajith is acting in Siva's direction.
Nayantara plays in this film.
Ajith Nayanthara has already acted in 'Billa' and 'Initial' films.

The film has been composed by Ajith for the first time.
Ruben edits.
Satya Jothi Films is produced by Vivek, Yogi Babu and Thambi Ramayya in the film.
It is reported that the shooting is taking place in Hyderabad city.
Ajith fans were encouraged to announce that the film will be released at 3.40 am on Thursday.
Shortly after this announcement, Trent made the Hash Tack of Vishwamma First Look at India on Twitter.
In this case, the first look of Vishwamam is released.
The film will be released in the movie.
For More Tamil Online News- http://www.tamilonp.com/ -செய்திகள் ,தமிழ் செய்திகள் தமிழ் ஆன்லைன் செய்திகள்