Kerala is planning a false propaganda about Mullai Periyar dam: Chief Minister's allegation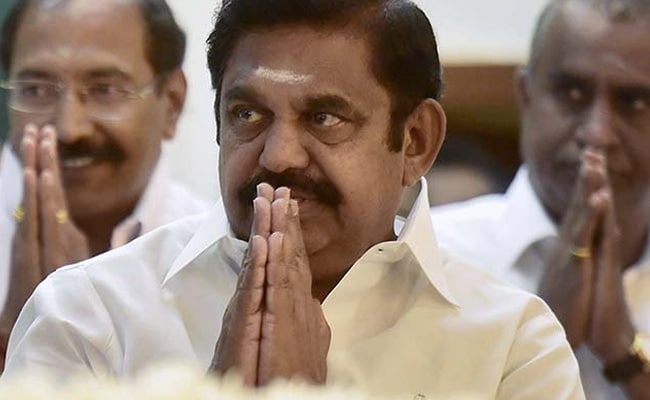 Tamil Nadu Chief Minister Oommen Chandy said that the Kerala government is deliberately disseminating misinformation as the water level of Mullai Periyar Dam should not be increased to 152 feet. Edappadi Palanisamy has accused.
Last Thursday, the Supreme Court had said, "The sudden disruption of water from the Mullai Periyar dam is one of the main reasons for the floods in Kerala.
The Chief Minister of Tamil Nadu, who met the reporters near Trichy district, had denied the Kerala government's claim that the water that had been opened in the Mullai Periyar dam was flooded in Kerala.
"It was only after a week of flooding in Kerala that the water was opened from the Mullai Periyar Dam. Furthermore, when the water level continued, warnings were released and gradually evacuated, "he explained to the reporters of the Kerala government.
Mullai Periyar Dam is owned by the Government of Tamil Nadu, though located in the state of Kerala. It is directed by the Tamil Nadu Government and Paramarithi.
COMMENT
In a letter to Kerala Chief Minister Pinarayi Vijayan, on August 16, "Kerala has prevented Tamil Nadu officials from reducing the rainfall of Mullai Periyar dam waters, so we have to calculate the amount of water from the water level of the dam." Tamil Nadu Water Resources Mullaperiyar dam and So, I want to order their state officials to share information with the Tamil Nadu authorities about the amount of rainfall in the catchment area, "said Tamil Nadu Chief Minister Palani Panicker.For More Tamil Online News- http://www.tamilonp.com/ -செய்திகள் ,தமிழ் செய்திகள் தமிழ் ஆன்லைன் செய்திகள்