What is the background of India refusing to receive Rs 700 crore from the emirate?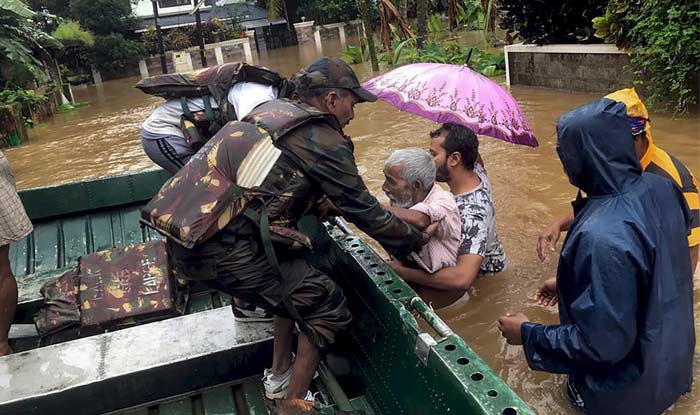 It has been reported that the Central Government has refused to receive the US funding of the tsunami in 2004.
Prime Minister Manmohan Singh responded to the US saying "India has the power and ability to reform itself" and has refused to fund it.
Kerala Flood Union

Since then, the policy of the central government has decided not to be funded abroad during the calamity period.
In the year 2013, at the end of Uttarakhand, the federal government did not allow funding from abroad.
Kerala Chief Minister Pinarayi Vijayan has said that Rs 2,600 crore would be needed to restructure the state of Kerala.
Emirate to Kerala
700 crore, Qatar Rs.
35 crore financial assistance announced.

Maldives, Japan and Thailand have also provided financial assistance.
The state governments will not be able to sponsor funding of overseas funds as individuals are given to the Chief Minister relief fund.
The Ministry of External Affairs can receive funding only after proper approval.
Former army minister AK
Anthony said, "There is no need to follow the end of the old state.
Modi must change the fate of the state. "
In the floods in Kerala, 13 districts have been affected.
About 8 lakh people have been sheltered in relief camps.
26,000 houses are damaged and roads are damaged to thousands of kilometers away.
Damage is Rs.
21 thousand crore is calculated.

At the same time, the Government, in the National Disaster Management Plan issued by the Government in 2016, states that "India will not automatically fund any country but will automatically accept any country funding."
For More Tamil Online News- http://www.tamilonp.com/ -செய்திகள் ,தமிழ் செய்திகள் தமிழ் ஆன்லைன் செய்திகள்