'You can not enter the country! '- delta troubled actor Suri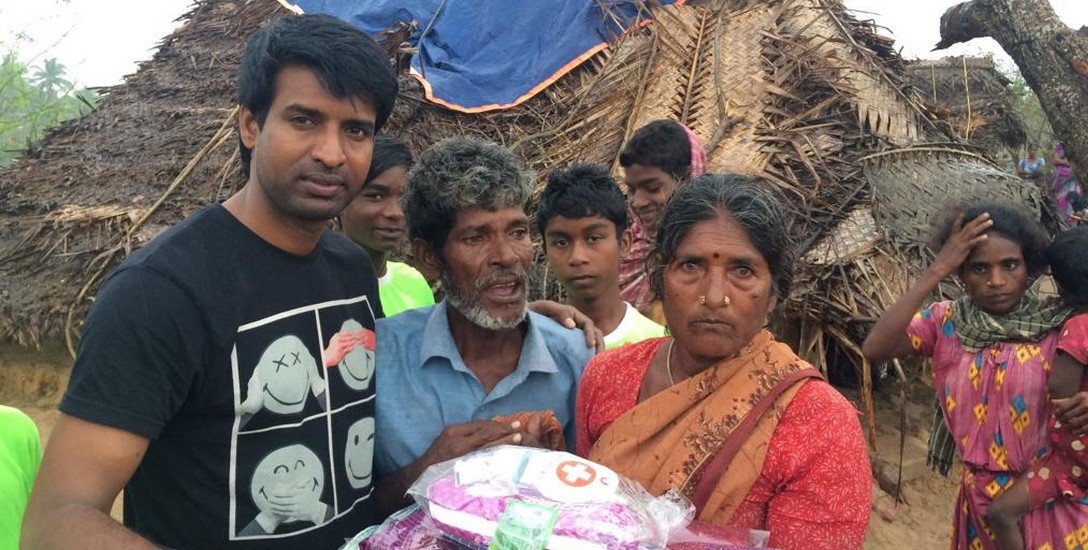 Actor Suri has been comforting for the past three days for the Delta District people. Suri said, "The difference between the employer and the worker in the town has changed to a great extent."
The effects of the Ghazi storm in the Cauvery delta are not yet fully developed. Despite the relief efforts of the Tamil Nadu government to repair the power plants and remove the trees, the anger of the people has not subsided. Government and private NGOs and personalities of political parties are doing their best to the Delta district people. In this situation, actor Suri is staying in the Tanjore village of Gajah for over three days.
We talked to the sun. "These areas are very painful to see. I went around many villages in Thanjavur. These people have suffered great sorrow. Unable to enter the town. It's been a long time for people to recover. People in Delta District have suffered great losses. We can not listen to everyone's stories. The people that I have grown up have been abandoned by me, and have not yet died. They do not even buy rice. 'We are looking for us and it's enough that these politicians do not know that there is such a town. You can not find 50 houses in the house. We are human beings ... we do not have the habit of begging tears. ' I can not answer all of their questions. With those people, I stayed for three days. Gaza storm has brought everyone to the same level as the boss and the worker.
Actor Suri in the areas affected by Ghaz
When a farmer who lost the coconut trees spoke to me, he said, "I think this is the white dungeon I have built. I do not feel like doing it anymore. ' The government can not help us much. I came here to help me. What I realized in these three days is what we are going to do with property wealth. What's more worrying than this? ' I have come to the mood. I do not know how many days it will be for this people to come back. Coconut trees that have been living in this year have been destroyed in acres. Those people are requesting that they clean and give away all these places. The rest of the money is in the hands of the rest of the money and they say to clean. These are all trees that are good at all. `We also pay diesel cash. You can not see the coconuts lying dead. Get rid of it. ' I'm just crying and crying. Until yesterday, the employer had become a worker. It's good to be equal to everyone. This kind of tragedy should not have happened. I pray that people come to good mood, "he said.
***For More Tamil Online News- http://www.tamilonp.com/ -Tamil Online News Paper, Jaffna News, Sri Lanka News, India News, Chennai News, Tamil Nadu News, Cinema News, Tamil Cinema movies News, Canada News, World News..#Tamilnews , #Jaffnanews, #Srillankanews, #indiaNews , #Tamilmovies, #Tamilcinemanews தமிழ் செய்திகள், செய்தி, செய்திகள், இலங்கை செய்திகள்